Driving lesson
Date: October 10, 2007 07:57PM
My daughter borrowed my car the other day, luckily, nobody was hurt, but we may be walking more for a while! Being a mom is so terrifying sometimes....
Sapphire
Re: Driving lesson
Date: October 10, 2007 08:14PM
OMG!!!! I have a 15 and a 14 year old and I am seriously considering not signing off on their driver's licenses until they are 18. I read a serious article that encouraged that because of the liability we incur when they are minors.

I'm glad no one was hurt.
Re: Driving lesson
Date: October 10, 2007 08:24PM
glad she wasnt hurt saph so so sorry to hear this. !! my boss just gave his kid an audi 5000 2 seater sports car .. im just shaking my head and praying he doesnt wrap it around a pole or worse .. hes not terribly responsible already
...Jodi, the banana eating buddhist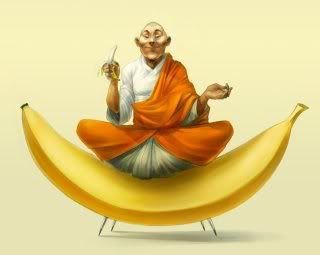 Re: Driving lesson
Date: October 10, 2007 09:17PM
The rules for driving here are actually pretty great. First the kid has to take a written test, then they are allowed a "Learner" license for a year - during that time, they are only allowed to drive in the company of a licensed driver over the age of 25, so they won't be learning from their friends. They have to log 60 hours of supervised driving or more over that first year, and during that time, they are advised to take formal driver training, which mine did or will. Then they take another test and become a "New" or "Novice" driver for two more years. During that time, they are only allowed one passenger in the vehicle plus siblings or family. The "L" or "N" must be prominently displayed on the vehicle, so all other vehicles know this is a novice driver and can be a little extra careful (although, my experience is that it simply incites other drivers to become extra aggressive!).

From what my daughter tells me, she was switching the station on the radio, and the lady in front of her on the freeway suddenly slammed on her brakes for no apparent reason. My daughter reacted too slowly, and plowed into the back of her. My car is not repairable, too much damage on a not so valuable car, but the other lady's damage was minor.

I have an 18, 17, and 16 year old daughter - each driving in one capacity or another, and a 14 year old son, who I am sure will give me more to worry about than all three of his sisters combined, he's such a daredevil! I'm starting to suspect that being raw must be good for the heart, because so far, I'm coping quite well with these everyday scary situations, haha!!

Sapphire
Re: Driving lesson
Date: October 10, 2007 11:26PM
pardon my francois but holy crap 4 teenagers !!! saph i give you huge kudos lol
thats one lovin handfull ya got!
i hereby give you the super duper golden pineapple award for super duper allakadupa raw-momma-ness !!
...Jodi, the banana eating buddhist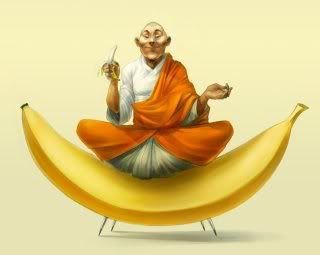 Re: Driving lesson
Date: October 11, 2007 04:12AM
Those are good driving rules! What state are you in?

You are handling it well and I second Jodie - 4 teenagers, wow!
Re: Driving lesson
Date: October 11, 2007 05:18AM
I live in BC Canada, same as Jodi, different city (one of these days, we have to meet!).

One thing that happened at the school last year, was that they did a presentation of a couple of young people who had been involved in horrific accidents, who now go around talking to the high school kids. One girl had been given a gorgeous new sports car for her graduation, and one weekend, she decided to go out partying with her best friend, who was also her cousin. She crashed her car, killed her cousin, and when she woke up in the hospital, didn't even remember any of it. Her talk was so sad and emotional that my girls came home in tears that day. I am so thankful that there are programs like this at school, because I have talked and talked, and I never know if they are really listening - you know how teenagers can be!

You should ask at your kids high school if they have any programs of this sort, and possibly even petition them to look into it if they don't. It really gets through, and my kids can phone me for a ride any time of the day or night, no questions asked.

Sapphire
Re: Driving lesson
Date: October 11, 2007 03:31PM
Thanks, Sapphire, that is really good advice.
Re: Driving lesson
Date: October 11, 2007 03:40PM
ive heard that story saphire and it really is sad isnt it
an yea we gotta hook up !!!
...Jodi, the banana eating buddhist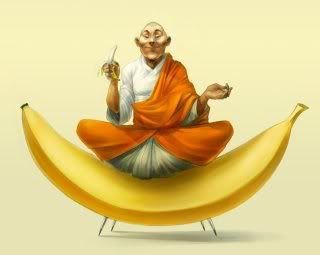 Re: Driving lesson
Posted by: Anonymous User ()
Date: October 11, 2007 06:07PM
@#$%&, i just moved back to ontario from nelson. i miss the mountains! but family is here and that's important so... i get to see a lot more sunsets too
scary, scary car thing. i got my learners in bc but let it expire without ever really learning how to drive (i'm 35, ha ha!). cars are so unappealing to me.
Edited 1 time(s). Last edit at 10/11/2007 06:08PM by coco.
Re: Driving lesson
Date: October 11, 2007 08:00PM
Good for you coco- it's so much healthier to walk and take the bus, most of the time. When my car is in the shop, I'm much calmer and more contented, and don't go out as much and feel better walking the 3 miles or so round trip to Capers for groceries. I always loved walking and hiking, all my life, but have to be forced into it now, since 'time' seems to rule everything these days. I love that neither of my kids (both 19 years old) has their DL yet so they wind up walking, busing, or catching rides from someone. They're both so slim and healthy.... hate to think what'll happen when they buy the car, and worry about payments!
Sorry, only registered users may post in this forum.