New to Raw Mommy
Posted by: Anonymous User ()
Date: June 18, 2009 08:57PM
My name is Sarah and I'm a 39 year-old mother of two children under 5 years and with the third one on the way, due in August '09.

I have long been interested in health and nutrition, but have spent little time really practicing what I learned. I've always really enjoyed cheesy-bready foods and never really had the heart to give them up, even though I also enjoyed lots of vegetables and salads, and was sometimes mistaken for a vegetarian by others who would see me frequently eating a large salad covered in fresh vegetables, or a raw vegetable sandwich.

In addition, my husband, who is from Mexico, has always eaten a diet practically devoid of vegetables. His favorite dishes, of which his sister is an expert cook, include fried dishes, processed and spicy meats, meats which come from parts of animals which I can barely recognize (no part of the animal goes to waste, no matter how fatty or nasty) and soups and other dishes which are prepared with a lot of oil or animal fat. And of course everything is eaten with lots of tortillas, sometimes literally, in place of silverware.
Any vegetables are usually cooked beyond recognition, and the few exceptions, such as fresh pico de gallo and avocados, are usually a garnish on top of something fried. Delicious, but I start to feel heavy and sick after too many visits to my sister-in-law.

Upon becoming pregnant with our third child I decided to really give a try to the raw foods diet which I had been reading about and was interested in for the last year or so. Coming straight off a cooked SAD diet is a challenge, and cooking separately for the family is even more challenging, so I'm transitioning slowly and increasing my raw food intake by juicing vegetables in the morning and eating fruit for a late breakfast. For lunch I try to eat a raw salad or at least something easy on the system like a raw vegetable salad in a wrap or something. In the evenings is when I'm most likely to eat a cooked food, and often it's still something that was once living or something dairy, but I try to eat only a vegetable or salad with it to at least make it a simpler meal.
The food combining principle of not mixing starches with proteins really seems to help me a LOT, more than I can say, when I'm eating cooked foods, especially non-vegetable cooked foods.

The good news is that since I'm not putting pressure on anyone or going all out at once, my husband is getting curious and eating whatever dinner I prepare for myself, and only occasionally adds an extra cooked element such as bread or tortillas for himself. Really makes it easier, since at first I was preparing three separate dinners: one for me, a standard dinner for him, and a kid-friendly version of it for the kids (since we often would eat something spicy)

Even the kids now are starting to take little bites and sample some of what we are eating- usually it's just a small taste, but it's a process.
Re: New to Raw Mommy
Date: June 18, 2009 09:12PM
hi whats up sarahrv!im not exactly new to the raw world...about 12 years old...but i havent been eating this way for 12...pretty much veggie and vegan since 1996..im 32..33 in august!

im also 1/8 hispanic and my love for hispanic food has bent my raw appetite more than a few!i imagine you can make alot of mexi dishes raw! your husband wont know the difference!
Re: New to Raw Mommy
Date: June 19, 2009 09:33PM
welcome to the site
...Jodi, the banana eating buddhist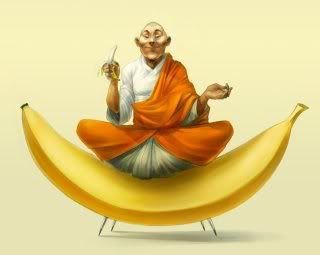 Re: New to Raw Mommy
Posted by: Anonymous User ()
Date: July 15, 2009 04:43PM
Hi Everyone,
Thanks for the welcome. I really appreciate it. I thought it was time for an update, since I've been out way too long. Actually, I have been on the site several times in the last month, but not posting, just reading. I learn a lot just by reading the threads.

My favorite so far has been the juicing forum. There is ALWAYS something interesting going on in there, and that's where my family and I have had the most success so far is incorporating juicing into our daily habit.

I had my first ALL RAW day a few days ago. Had my green vegetable juice in the morning and some fresh fruits later in the A.M.
For lunch I bought one of those raw "mock salmon" salad sandwiches from the natural foods store. I bought that and a raw treat which I've also never had before, a nut butter brownie from Miss Lillian's Raw Bakery. I thought I wanted to try these things to see if I might be interested to learn some of these more advanced recipes as I go more and more raw.

The verdict on the sandwich- really yummy. I would get one again, but to buy at the grocery store is pretty expensive, so it can only be an occasional treat. Same for the brownie. Delicious but rather expensive.

The good thing was that I could only eat half the sandwich for lunch (and I'm not a small appetite type of person). I didn't feel full in the SAD diet type of way, where you are so full it's uncomfortable and you have to stop eating, even though you don't really feel satisfied.

This type of full was completely different. I didn't even really feel full, just satisfied to the point where I knew it was time to stop eating. Score some extra points for the raw foods.

For dinner I finished off the sandwich, and later shared the raw brownie with my husband, who came home late and had to scrounge for his own dinner. He agreed with me that the brownie was really tasty. The two of us couldn't even finish it, so I had the rest to eat a couple of days later. Score extra points for the raw treat!

Catch ya later, but not too much later this time.

Sarah
Re: New to Raw Mommy
Date: July 15, 2009 08:11PM
if you check out www.goneraw.com there is recipies there for the mock salmon, mock tuna and brownies
glad to see yer around and reading !
...Jodi, the banana eating buddhist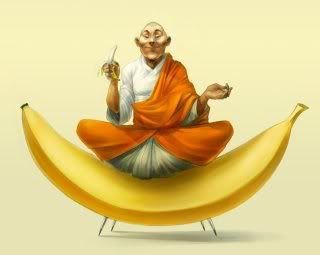 Sorry, only registered users may post in this forum.