Raw Food Victory
Date: August 18, 2009 03:24AM
I am victorious in my healing because I have switched to all raw foods and my body is starting to retrace. Retrace is when your body goes back through all its travails because you are healing. You reexperience problems or situations with your body you had in the past. I have been reexperiencing things from my younger years and it is wild; it is the evidence what I am doing is working. I feel better, I am not having chronic pain any longer.
I have juice, then a blended salad, and then fresh fruit, at every meal. I use nuts and seeds, they go after the fruit. I am doing sequential eating. One thing at a time, the lighter foods first, heavier last. If you want to know more up about this look for Dr. Cursio's work. Here's the web link: [
drbass.com
]
Re: Raw Food Victory
Date: August 19, 2009 05:21PM
I added some things to my healing. I got prill beads which change the water to single molecules and my body likes it. I got rehydrated with it and now I am not driven by thirst and I get more calmness from my body.

I also got some Miracle II products. They are a Miracle. They are soap and neutralizer and moisturizer with absoluteno no toxin, chemical, additive, etc. Just soap and a neutralizer and mositurizer. I used the parasite handling I got out of the book "God and Miracle Products." I got parasites out in my stool, big enough to see and identify them. You take 7 drops of neutralizer and 1 drop of miracle soap in three ounces of citrus juice twice a day. It worked for me. I take 7 drops twice a day anyway because I noticed increased detoxification but when I added the drop of the soap in citurs juice I got the parasites dead dead dead, I get less sensations after exercise, and less skin inflammation from using it. I pack the neutralizing gel into my inflammed eye and it is improving every day.

Prill beads and Miracle II information www.life-enthusiast.com.
Re: Raw Food Victory
Date: August 20, 2009 06:11PM
About the prill beads. I am rehydrating. I thought I was done with it but on further examination I found I still have areas that need to be exposed to the prill water. I can tell because of the spots that still need water don't feel any better. The places I had chronic pain before alkalizing. Those areas are still weak, being healed and they still need the prill water. Interesting how the body works and how things happen with it. I read on one of the websites about prill water that it takes almost 2 weeks to replace all your body's water with it. So, maybe it will take that long. I am just happy I am getting better.
Re: Raw Food Victory
Date: August 22, 2009 08:07PM
Today I begin ten days of deep cleansing. Two days of water and then one day of green juice, repeated two times and one last day of water. I am doing the Arise and Shine cleanse which removes old impaced matter and mucoid plaque from the alimentary canal. Usually you do 7 days without solid food, but I am doing ten. I feel so much more energy since I began drinking the prill water 7 days ago I feel up to 10 days of deep cleanse.

I noticed that my jeans are falling down my hips. I began the diet of blended salads and green juice6 weeks ago and my jeans are now falling down my hips. I have more lean mass then I had when I started. My abs are hard now and I have lost nearly all of my abdominal fat in that time. The only exercise I am doing is walks and yoga, no ab work per se.

It is the greens. Cows, Horses, Apes, all get their fabulous muscles from grass or leaves. It is nature's design. Greens are giving me fabulous muscle tissue too.
Re: Raw Food Victory
Date: August 23, 2009 01:19AM
your diary is inspiring
keep up the good work hun
...Jodi, the banana eating buddhist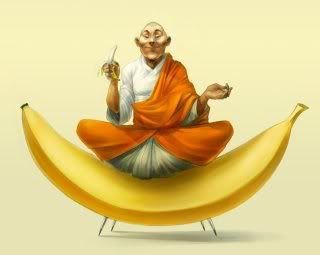 Re: Raw Food Victory
Date: August 25, 2009 12:11AM
Thanks, Jodi.

I am on the third day of my fast and I did not do green juice today. I didn't feel like I need it yet. I do not feel very bad from the stuff I am detoxing and my tongue is still pink. Anyone who has tried to fast knows that the tongue can get white coated when your body is having a hard time. The stuff I have been doing has made my body able to do this fast. This is a big win for me.

I am laying down most of the day. My study of books from people who supervise fasts say that you must do that to get the detoxification. They say if you are too active your body will not detox because it using all available energy to keep you moving.

The shower this morning made me feel like I had just run a distance. After I lay down for an hour that feeling passed. This means to me that the fast is starting to bite. I made tea to help me detox and made a quart of water with the juice of one organic lime in it and two teaspoons of whole raw honey. The large amount of fluide I am drinking is helping, I can tell.

It is good to be able to say that I am having success.
Re: Raw Food Victory
Date: August 31, 2009 07:01PM
I finished my fast and I never ate or drank anything but water. On the 5th day I had a huge energy burst and on the 6th day my hunger came back, so I ended on the 7th day instead of day 10.

My senses of smell and taste are more acute now. I am down to 125 lbs, haven't weighed so little for over 30 years. I feel absolutely really good.

I am going to a naturopathic doctor this week to see if I have any deficiencies that i need to address in my healing program.

This week I am juicing 8 oz of juice before every meal. I'm using wheat grass and even watercress in my juices.

I added nutritional yeast to my blended salad, and a tablespoon of Flax oil.

Time will tell if these things get better results.

I am eating less fruit now, down about 1/6 fruit. This feels better. I am using better quality fruit now that I have more money left over from cutting back, more berries.

Time will tell on all of this. I am hoping for an overall better body, less lupus symoptoms over time, a cessation of the ocular rosacea problem, and improved eyesight. We'll see.
Re: Raw Food Victory
Date: September 08, 2009 03:46AM
awesome on the weight loss
i found grreat naturopathic doctor that does all sorts of many ranges of tests .. really happy with him and he is supportive my lifestyle which is bonus
...Jodi, the banana eating buddhist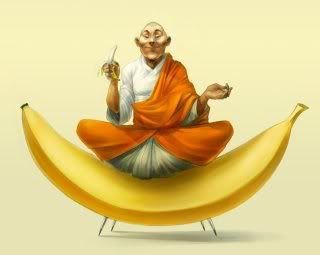 Re: Raw Food Victory
Date: September 09, 2009 04:50PM
Great you found a nautorpathic doctor that supports your lifestyle. I just did it too. I have gone to a naturopathic doctor. She said I should be the healthiest person on earth the way I eat. She gave me a prescription for the green powder, whole food Vitamin C, nutritional yeast, cold pressed oils, to help me with my food stamps, and ran tests for deficiencies. She is going to research a few things for me. This is a positive experience for me.

I decided to do two three day fasts a month for my health. I had such good results from that fast I did I want to do more of it. I worked out that three days would be fine and would help, not hinder, my healing program.

The prill beads water is staying alkaline and I have kept it because of the increased hydration right into my formerly poorly dehydrated muscles. How this will impact my overall health I will see as time goes on, some things we do show up in such overall general ways that is more an impression than a quantitive fact what it does for us.

I found a raw foods restaurant and that was really fun.

The making of the juices and the blended salads has become easier as I now knowing the ingredient requirements by heart so I am faster at the work. The shopping has become easier now I know about how I need of this, that, and the other thing. It has been six or seven weeks since I started this raw food green program. That's hardly time to rebuild much of my body cells, but it's enough time to know I'm on the right track from the peace I now experience not being ravenous or always thirsty. Good for me. Peace.
Sorry, only registered users may post in this forum.