Wheatgrass for female hormonal health.
Date: September 25, 2008 12:54AM
I've mentioned here before how I started eating raw in an effort to help my daughter overcome some health problems. She had a slight hormonal imbalance and her doctor prescribed oral contraceptives to help regulate her monthly cycle. The synthetic hormones made matters worse, especially when the prescription ran out and her body experienced a sudden shift in hormone levels from quitting the pill. Since then, she has been experiencing symptoms of adrenal fatigue, hypo thyroid, and estrogen dominance.

It's been 14 months since we started raw. My daughter slowly started showing some improvements with her cycle. The last few months we've been flooding her with chlorophyll and added frozen wheatgrass to her morning smoothies. For the first time since she started menstruating at age 12, her period came exactly 29 days apart! This is a huge improvement. Her cycles are also lasting 3 days as opposed to the 6 to 7 days pre-raw cycles.

I started buying frozen wheatgrass for her after reading how farmers gave it to their cattle to resolve fertility problems. My guess is that the large amounts of chlorophyll in wheatgrass regulates the sex hormones. I just wanted to share the information in case any other females are looking for natural ways to balance hormones.

Here's the hormone balancing protocol we've been following:

1. Eating a lot of phyto nutrients from a high raw food vegan diet, especially alkalizing raw foods.
2. Ingesting large amounts of chlorophyll from eating, juicing, and blending greens. The frozen wheatgrass has really helped increase her daily amount of chlorophyll. We also juice and blend a lot of collard greens, kale, and spinach. And I make sure there is always green salad available to her.
3. Eliminated all household cleansers and using white vinegar instead.
4. Staying away from plastics as much as possible.
5. Completely eliminated shampoos, soaps, lotions, nail polishes, and most cosmetics. Instead we're using castille soaps, coconut oil, and facial scrubs made from grains.
6. Exercise. We do cardio kickboxing every day and alternate strength training and Yoga every other day.
7. Sleeping longer. We stopped living by an alarm clock. I allow my daughter to gently wake up every morning on her own at whatever time she's ready. (We had to pull her out of high school to make this possible but it was worth it.)
8. When my daughter does wake up, she sunbathes for about 10 to 15 minutes.

I was very bitter towards doctors after what happened to my daughter. I also felt very guilty for not protecting her better but I trusted that the doctor knew best. In a way, I'm glad this happened because I would not have explored for natural treatments and would never have discovered the raw food movement otherwise. I learned that the body can heal itself if given the right conditions.
Re: Wheatgrass for female hormonal health.
Date: September 25, 2008 11:52AM
I would be wary of frozen Wheatgrass Juice. My experience tells
me that the Chlorophyll is altered. Better to juice Fresh Greens.
Wheatgrass is the Best, but trouble to grow, and expensive to buy.
Parsley and Kale are good. The softer the green the more difficult
to juice.
A good 'test' is to rub some of the liquid on your skin. If there's
a nice Green color, then it's good. Frozen Wheatgrass Juice puts no
color on the skin.......WY
Re: Wheatgrass for female hormonal health.
Posted by: Anonymous User ()
Date: September 25, 2008 12:05PM
wow, amazing! i love your list of healthy behaviors, especially the natural sleep cycle. i let the kids sleep when they want to as well, in summer it's later to bed but right now my little man falls asleep shortly after his 8pm bedtime and wakes naturally at around 7:30am. i'm so thankful that we live close to the school and don't have to get up in the dark, it feels very good to sleep that way and to allow both of the children that natural cycle. if they do happen to sleep in i take it as a sign that they need it and i am fine with that. the best healthy behavior is known by one's own body after all.

and while i agree that fresh wheatgrass is the best i don't think you are harming yourself with frozen juice, it surely has some benefits (so long as it is flash frozen with dry ice immediately after it is juiced). i do want to tell you though that when i worked at the sprout farm the grass that we juiced was the stuff that was just getting to the end of it's best phase. it was still great quality but not as young and therefore not as vibrant and healthful as what we juiced in the store and sold in bags. still good but not as good.
Re: Wheatgrass for female hormonal health.
Posted by:
Lillianswan
()
Date: September 25, 2008 02:41PM
Poor kid, was it Von Willebrand's disease, that is often treated with birth control pills?
[
www.wrongdiagnosis.com
]
That is a complication of blood clotting: "The various types of Von Willebrand's disease present with varying degrees of bleeding tendency, usually in the form of easy bruising, nosebleeds and bleeding gums. Women may experience heavy menstrual periods and blood loss during childbirth."
Edited 1 time(s). Last edit at 09/25/2008 02:42PM by Lillianswan.
Re: Wheatgrass for female hormonal health.
Date: September 26, 2008 03:26PM
Excellent list! Thank you for sharing and best wishes
Re: Wheatgrass for female hormonal health.
Date: December 09, 2008 08:45PM
Update to my daughter's health!

I am happy to report that my daughter's menstrual cycle was on time again for the 3rd month in a row. I hope this is not too much information, BUT, this may help other females out there who are encountering the same problem.

We're still on a high green diet and still adding frozen wheatgrass to smoothies. We're also doing 24 hour fasts every week, and a 3 day fast once a month. Initially, my daughter really hated fasting. Now she loves it. She loves how she feels after a fast. Not only is this helping her detox, but it also has taught her that she has will power and control over hunger and not the other way around.

The best part is, all the family members that criticized my raw food approach to solving my daughter's problems are backing off. Raw foods are doing what the prescriptions drugs could never do. They're helping her body heal itself and find it's own natural balance instead of masking symptoms and creating worse problems.

Lillianswan,

No, she does not appear to have Von Willebrand's. I have my own theory about my daughter's health. I was toxemic during my pregnancy, Evidently my body passed the toxicity on to the fetus in order to lessen the toxic load on my organs. My poor daughter has always had health issues. So where most people become toxic over time, she was already born that way. Add to that, all the toxins she's been exposed to since birth including plastics, pesticides, metals, medications, the preservatives in foods, etc. It's a miracle she's not worse off really.

Thanks for all the support everyone.
Re: Wheatgrass for female hormonal health.
Date: December 09, 2008 10:28PM
wow Roxeli you sound like an amazing caring parent
...Jodi, the banana eating buddhist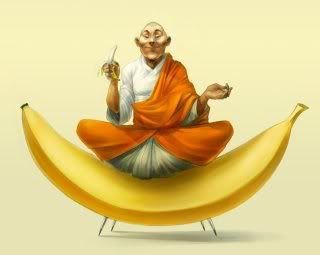 Re: Wheatgrass for female hormonal health.
Date: December 10, 2008 12:41PM
Great post, Roxeli!! WHAT a good mom!!! I'm going to try growing some wheat grass again and up my greens because I have wicked PMS. I've noticed over the past year that when I do eat a lot of greens my cycles are much better, but lately I have been mentally elsewhere, I guess. I'm also going to share this with my grown daughter who has always had hormonal issues. Thanks!
Re: Wheatgrass for female hormonal health.
Date: December 10, 2008 07:54PM
I eat wheatgrass everyday. How do I know if my hormones are regulated? Thanks
Re: Wheatgrass for female hormonal health.
Date: December 10, 2008 09:47PM
Thanks everyone. It feels good to know we're on the right path.
Suvine,
You would know if your hormones are NOT in balance. When hormones are not in balance, females will experience many symptoms such as irregular periods, heavy and painful periods, fertility problems, acne, oily skin, oily hair, dandruff, hair loss, low energy, anxiety, depression, insomnia, and weight problems, just to name a few. My daughter would get her cycle every two months instead of every 28 days and she had a lot of the symptoms I mentioned.
Re: Wheatgrass for female hormonal health.
Date: January 14, 2009 11:55PM
Updating the thread again in hopes that somewhere down the line someone might find this information useful.

Again, another menstrual cycle for my daughter that arrived on time. This time, she experienced other signs of improvement as well. Her cycle only lasted a day and a half. Plus, she didn't have the severe cramps. First month that she didn't have to break out the heating pad. She also didn't have any symptoms of PMS.

My daughter is 100% convinced that the raw food diet is helping her body heal. This is good news for me because when I first explained that we would have to eat this way, she thought I was crazy. She really really thought I was crazy when I made her stop wearing deodorant and forbid her to use toothpaste. She went a long with it all because she was a minor at the time and I didn't give her a choice. She is now 18 years old and enjoying the whole raw food experience. It's only been 18 months since we started raw and only 7 months since we started flooding her with chlorophyll from greens. Amazing.
Sorry, only registered users may post in this forum.