Pad Mod
Disclaimer - at your own risk. Likely could void your warranty but does not make any significant changes to your Waring base and no changes to the Vitamix Advance Container
(recommended - my original modification was not necessary as noted above - base mount covered in electrical tape from first mod which also works)
Tools needed - Dremel tool, safety goggles, small dremel cut-off disc
Remember - trim off small sections at a time - better not to take off too much material
1) Remove pad from base to work on more easily in a place you don't mind getting rubber bits on
2) Put safety goggles on
3) Trim the edges of the inside of the base mount pads with a dremel cut-off disc to fit - a slightly tight fit is ideal
4) Clean loose rubber bits off pad when finished
5) Reinstall pad on Waring base - make sure its completely seated
Done!
Make sure you hold the container lid when blending - it keeps the container in alignment and also helps prevent water from shooting out the top of the ingredient cap when self-cleaning the container with soap and water.
Finished pad: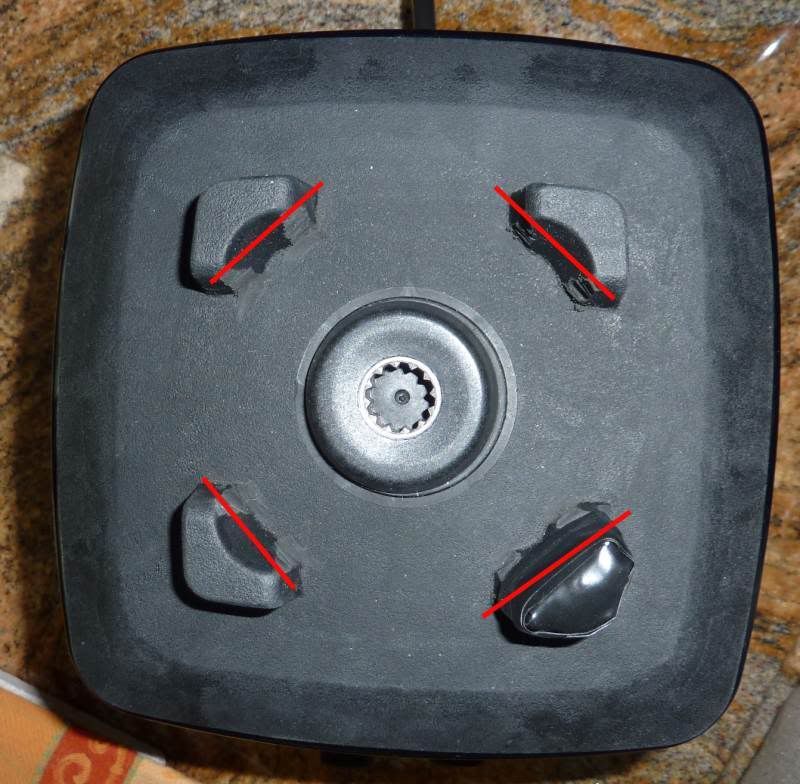 With Vitamix Advance Container mounted (note you can install it in 4 different orientations with this modification):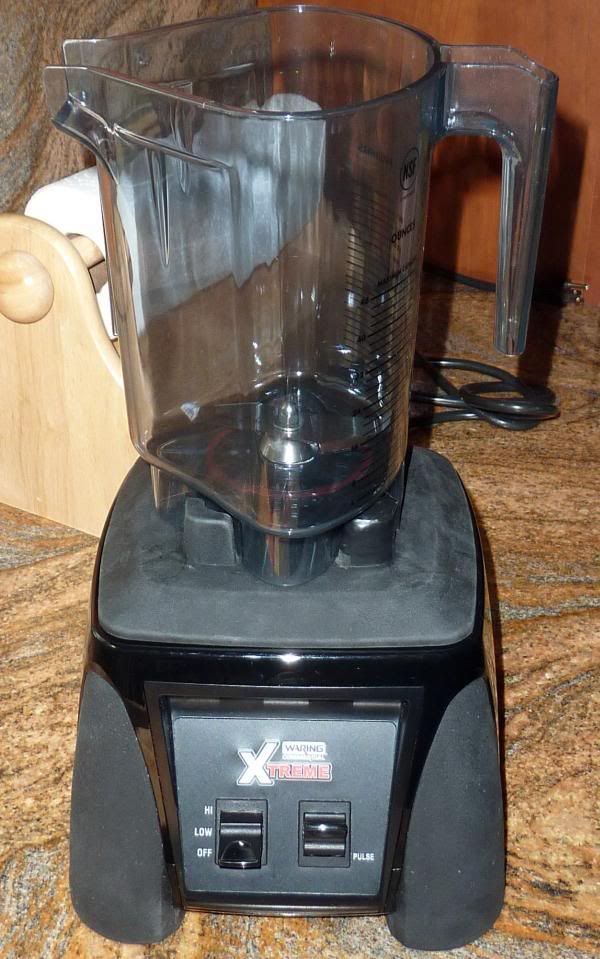 Edited 1 time(s). Last edit at 05/07/2011 09:11PM by syadasti.