finally joining!
Date: October 20, 2009 11:00PM
Hello, everyone!

finally joining after reading so many great posts and learning about sprouting and my absolute favorite, lifesaving thing--almond milk! if you have chronic fatigue, you've got to try almonds soaked and peeled, and if you have time, made into milk.

I have to thank you all for great tips and recipes about this and other foods that give real energy.
Re: finally joining!
Date: October 20, 2009 11:01PM
Welcome
glad to have you here
Hope you have a great day
Krista
Re: finally joining!
Date: October 20, 2009 11:12PM
Hello and glad to hear from you! I don't have chronic fatigue, but find that eating raw foods already gives me more energy, so I wonder if drinking almond milk would turn that up even another notch?
My favorite raw vegan
Re: finally joining!
Date: October 23, 2009 08:42PM
Hi !
Re: finally joining!
Date: October 27, 2009 11:07PM
Hi, Trive! and everyone

In Ayurvedic Medicine (E. Indian) soaked and peeled almonds are on the list of "perfect" foods--good for everyone and energy-giving but without making you wired. So unless you are allergic to nuts, they should do marvelous things.

There is a recipe for milk on this site that uses a sprouted oat base with almonds, but I make mine straight with 2 oz raw almonds--dry weight before soaking--per 1 C water. Rich and decadent! (My consolation prize for grain allergy.) I soak them about 16 hrs, drain, peel at some point and then within 1-1.5 days I grind in blender with water and any flavoring (like the other recipe), like fresh vanilla pod--scraped, or cinnamon, or cardamom, etc. I leave that a couple hours or longer in the refrigerator, give it another blend, and strain with cheesecloth or gold coffee filter. At this blending step, you can add vanilla or other extracts, and dates, raw honey (need to warm everything a bit for honey) or other sweeteners, but I like it unsweetened most of the time. I tend to get low blood sugar easily, and the smallest amount of sweetener can start the adrenal crash. If you really need to unwind, slightly warm with nutmeg is a spiritual experience for me.

Save the strained solids for muffins, soups, smoothies, or anything else you can think of.

I'll toast to your health next time I'm drinking some!



Edited 2 time(s). Last edit at 10/27/2009 11:10PM by ihale805.
Re: finally joining!
Date: October 28, 2009 05:24PM
welcome to the site
...Jodi, the banana eating buddhist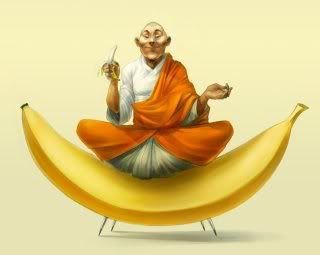 Sorry, only registered users may post in this forum.