My edible yard
Date: August 09, 2007 01:57AM
My husband and I have recently moved into a house <yay!> from a dark apartment with no yard <our hobbit hole>, and the more I play in the yard the more I'm discovering how marvelous it is!! I was planting a tomato plant yesterday and as I was pulling weeds I stopped and heard the one I had in my hand ready to yank say "Hi! I'm purslane!" I still yanked the poor fella, but transplanted him down the road a little ways.

I'm still in the process of postitively identifying the ridiculous amount of purported edible weeds, but I do believe that my husband and I are perched amongst a veritable goldmine of purslane, lambs quarter, dandelion, rhubarb (but not so much since 'The Hailstorm'), and some medicinal-looking milky thorny plant. I was also dancing with the land today and discovered some wild and woodsy-esque mushrooms growing in the 'lawn' (it's really more of a weeded jungle)!

Has anyone discovered any fabulous websites with some comprehensive information on wild foraging? (Woo~ it really is a jungle out there... right outside my door!)

Mostly I just wanted to share my excitement! My husband isn't as into catnip and purslane salad as I evidentally am... anyone care to dance a jig with me on his behalf?

`'-:.,_,.:-'``'-:.,_,.:-'``'-:.,_,.:-'``'-:.,_,.:-'``'-:.,_,.:-'``'-:.,_,.:-'``'-:.,_,.:-'``'-:.,_,.:-'``'-:.,_,.:-'``'-:.,_,.:-'``'-:.,_,.:-'``'-:.,_,.:-'`
miao
Date: August 09, 2007 01:58AM
Oh yeah and SO much catnip! Yu m m m m m m m m m m m y!!!
Re: My edible yard
Date: August 14, 2007 01:20AM
Hey, I have catnip growing at my house also! I can eat this? How? Can I just put this into my smoothie?

I had a friend drop by my house the other day who told me that virtually everything in my yard is edible, except some white flowers (he said most white flowers are poisonous), including my grass.

I wasn't sure whether or not to believe him.

Anyway, I would love to try the catnip in my smoothies. I hope my cat doesn't mind since it is his plant.
Re: My edible yard
Date: August 14, 2007 01:39AM
[
www.pfaf.org
] has a great site for listing wild edibles
and here is a free ebook about it too [
www.swsbm.com
]
...Jodi, the banana eating buddhist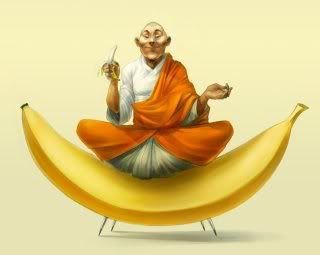 Re: My edible yard
Date: August 14, 2007 06:38AM
Thanks for the info, Jodi!!
Yup, free, catnip is edible and yummmmy! It is in the mint family and is a bit potent~ I usually just toss a few handfuls in with my salad greens~ you may want to munch on a few leaves before adding a large amount to a smoothie!
Re: My edible yard
Date: August 18, 2007 05:34AM
I just want to say I know how you feel - it's a completely different feeling to buying your food. Happy for you.
Re: My edible yard
Date: August 19, 2007 04:22PM
Meleakua,

I'm happy for you. Sounds like you are having fun in your new yard.

You can make tea w/ your cat nip. I've read it's supposed to be good for insomnia.

Kit
Re: My edible yard
Date: August 31, 2007 03:17PM
Hi,
Yes, I, too, am learning about all the edible plants growing around us, but hesitate to eat stuff growing from polluted soil. If you live in an area that has had houses there for a while, the soil may have lead and other toxins from residents scraping old paint off before repainting. If the yard is next to a street with a lot of car traffic, the soil is polluted from car exhaust. What kind of businesses were in the area before your house was built that might have dumped chemicals in the soil?
If you have any concerns, you can have the soil tested. There is probably an agricultural extension department at the state-run university in your state that will test a sample.
Chickory
Re: My edible yard
Date: September 01, 2007 03:36PM
Thanks, aquadecoco! And thanks too, Kit~ I actually have had insomnia lately. I will definitely try out the catnip tea! I hear it's good for enemas too...

I never thought about the history of the yard, chickory! I know the people who lived here for the past three years were definitely not into pesticides, but as for before that I really have no idea! I'll have to do a bit of research.
Re: My edible yard
Posted by:
MandyDandy02
()
Date: October 24, 2007 01:58AM
If you do start eating from your yard specially the mushrooms to lots of research it can be dangerous to go eating mushrooms from anywhere. Lots of breeds are poisonius and can make you ill or even kill. The Safest bet would be to stick with store bought organic. Or consult a professinal. Good luck and catnip rocks!!!
Re: My edible yard
Date: November 05, 2007 11:08PM
Wow !! I just heard about purslane and I don't know anything about it.And catnip? Can you eat it?I'll buy it from now on.
Sorry, only registered users may post in this forum.