herbs are probably the easiest to grow indoors .. just go to your garden store and buy some small terracotta type pots (not the plastic ones the real clay pots) , pick out a half dozen seeds you like or would like to try , get some nice organic soil mix (herbs are really forgiving just get a standard organic mix) , plant the seeds in the dirt , give em a bit of water everday till you see something sprout (dont overwater to soak the soil or the seeds may just rot from waterlogged) set em somewhere with lots of light (doesnt have to be super sunny just light) , if its getting cold by the windows at night just pull them away then put back in the morning.. before you know it you will have a mini herb garden on the grow !
and yes just throw the sprouts in your soups or salads or smoothies
...Jodi, the banana eating buddhist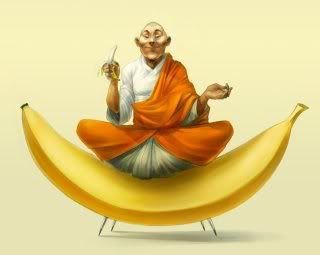 Edited 1 time(s). Last edit at 10/01/2007 06:50PM by Jgunn.